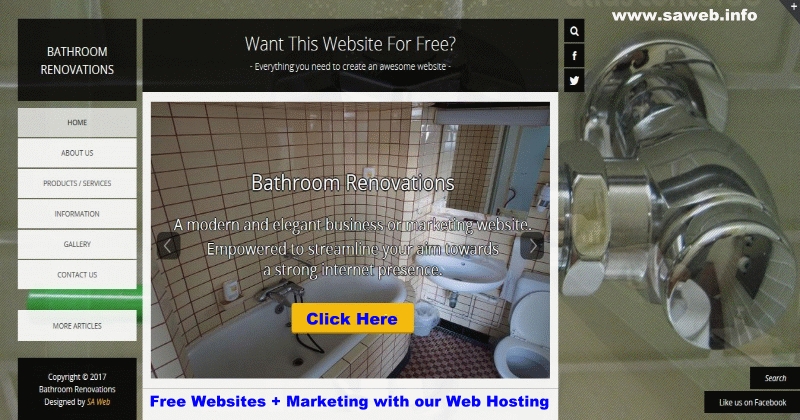 Bathroom Renovations
R0.00
View website at http://www.bathroom-renovations.xyz
Even if you alreaedy have a website, this website was developed with MARKETING in mind so you can use it to promote your main website, business and services.
This domain name is also included for free
You can use the "add to cart" button but it's recommended you use this direct link because it allow you to order the website + hosting and register yourself as client in one step. while the "add to cart" is rather for demo purposes.

We offer free websites + free marketing on our whole internet marketing group with all our web hosting packages.
- You can use your own or for example buy a low cost professional website
- On top of that you can also install additional marketing websites for free
- The control panel give you access to our whole internet marketing group
You just need to order a web hosting package and you can then install this or one of our other websites from the control panel.
Free Marketing Website
Integrated Marketing
Easy to Use Control Panel