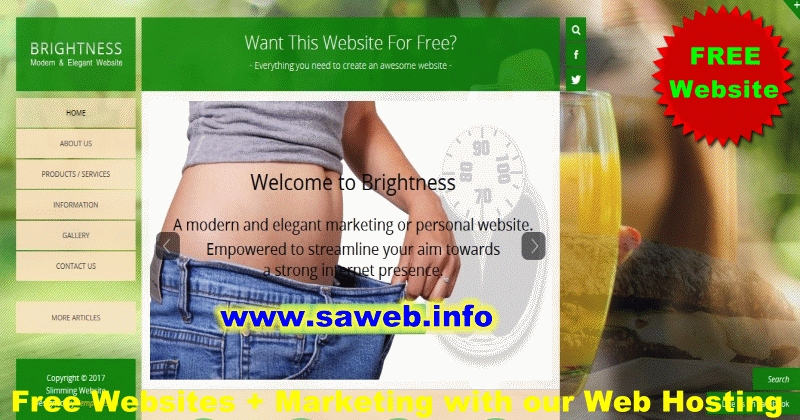 Slimming R 0.00
(
View This Website
)

Even if you already have a website, this website was developed with MARKETING in mind so you can use it to promote your main website, business and services.
We offer free websites + free marketing on our whole internet marketing group with all our web hosting packages.
- You can use your own or for example buy a low cost professional website
- On top of that you can also install additional marketing websites for free
- The control panel give you access to our whole internet marketing group
You just need to order a web hosting package and you can then install this or one of our other websites from the control panel.